Has Dead Bod found a permanent new perch?
January 31, 2017
Dead Bod lives on – and its rebirth is now part of the exciting rejuvenation of Hull's Fruit Market waterfront quarter.
On Friday Hull's latest venue for the expression of the city's thriving creative spirit will open in a converted fruit and veg warehouse.
As well as exhibition space on three floors, the Humber Street Gallery has a ground-floor café and, when weather permits, a decked rootop bar. It's sure to be yet another big draw to the rapidly-developing Fruit Market area.
Taking pride of place in the café is Dead Bod, the iconic artwork painted by a Hull tug boat skipper on a corrugated iron shed at Alexandra Dock. When the much-loved graffiti was threatened by clearance of the site for the new Siemens facility, a passionate and successful campaign was launched to save it.
Now, two years later, Dead Bod can be seen again and this time by many, many more people than when it could only be viewed from the Humber.
Dead Bod's new home is not permanent. Indeed, the gallery itself is effectively a pop-up for the City of Culture year. But, for me, the location is perfect.
It looks great, dominating one of the café walls; it can be admired up close; and is well protected from the elements. It's also just a stone's throw from the Humber and in an area rich in reminders of the city's heritage.
Many out-of-town visitors drawn to the Fruit Market are bound to ask: "What's that?" Cue a quintessentially Hull story, combining the city's maritime heritage, quirky humour and extraordinarily strong sense of local pride.
The views of the family of Captain Len "Pongo" Rood, who painted Dead Bod, must be respected and they have previously indicated they want it to find a permanent home overlooking the Humber.
However, they seemed hugely impressed with its new location and might well come to feel Dead Bod has found a fitting new perch.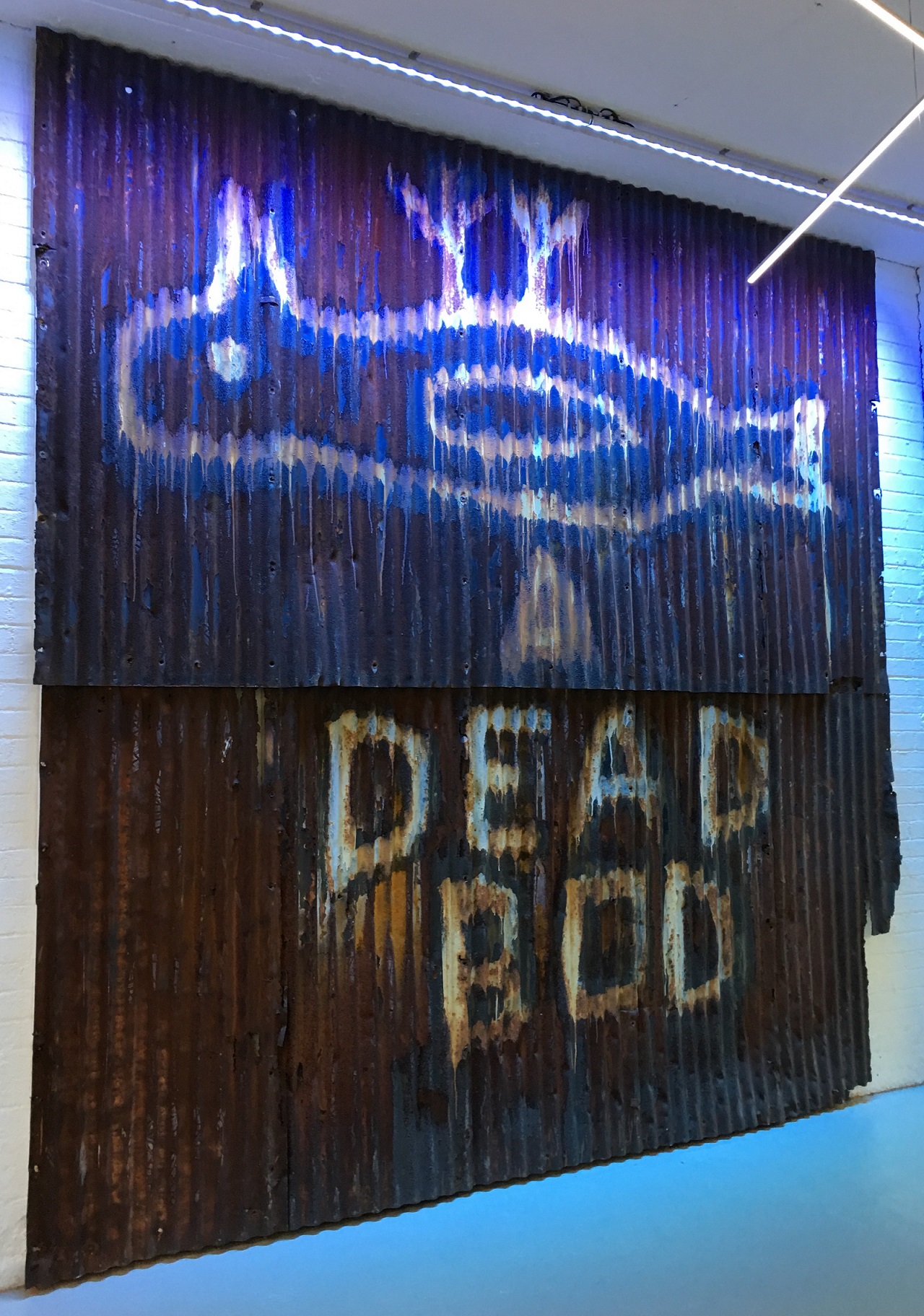 Dead Bod, the much-loved graffiti featuring a dead bird, has a new home at the Humber Street Gallery in Hull's Fruit Market cultural and creative quarter.
As with the campaign to save Dead Bod, it comes down to the public. If you want to keep Dead Bod in its new home, visit the gallery; support the artists it promotes; enjoy the café; and raise a toast to Dead Bod at the rooftop bar!
• The Humber Street Gallery opens on Friday, November 4, and entry is free. The gallery is open from 10am-8pm, with the café and bar open from 10am to 11pm. www.humberstreetgallery.co.uk Twitter: @humberstgallery; Facebook, Instagram: humberstreetgallery
JM